An English estate, 1720: A young woman stumbles into a secret cellar, the faded trappings of past glory decaying all around. Who is she? Why does she collapse, exhausted, craving sleep? Her final moments have arrived. We hear her tale, of riches and love won and lost, and we learn the terrible truth of the price of her struggle to survive.
"A gun and a nod and a bag at a broken window suffice..."
Silent Jack
His Sorrowful Lamentation and Last Farewell to the World
Silent Jack tells the story of an 18th-century noblewoman, wealth lost by her missing husband to the South Sea bubble, who takes up a new life as a highwayman to make ends meet. In this gripping chamber opera, we come face-to-face with "Silent Jack" and hear of her halcyon past and grim decline, until, sharing her final moments of life, we learn of the terrible discovery she has made.
This opera - lasting 35 minutes, by Tim Benjamin and Anthony Peter - is presented in a direct, intimate format: the protagonist (played by Taylor Wilson) addresses the audience up-close and personally. With a focus on story-telling, it mixes humour and tragedy, accompanied by atmospheric music that draws on Purcell.
Silent Jack is presented alongside Rest In Peace in LIFE STORIES, and premiered at the Royal Northern College of Music, Manchester, on 1st July 2015 before embarking on a tour of the north-west, taking in Preston, Halifax, and Todmorden, followed by a run of performances at London's prestigious festival of contemporary opera: Tête-à-Tête: The Opera Festival.
"...a masterclass in opera..."
"If Harold Pinter had ever written an opera, this would surely be it"
"...beautifully written and superbly sung and acted..."
"...a joy from start to finish..."
"...a scene of rare power that is profoundly tragic and deeply credible..."
"...provocative and quite beautiful..."
"...one to see next time it tours..."
Previous shows...
RNCM, Manchester: 1st July 2015
The Continental, Preston: 2nd July 2015
Square Chapel, Halifax: 3rd July 2015
Hippodrome, Todmorden: 4th July 2015
Tête-à-Tête: The Opera Festival, The Place, London: 21st-22nd July 2015
Salford Arts Theatre, Salford: 5th February 2016
The Civic, Barnsley: 6th February 2016
Junction, Goole: 20th February 2016
Little Theatre, Hebden Bridge: 4th March 2016
---
PHOTOS
View the production photo gallery
---
"The romantic image of the highwayman masks what must have been a dangerous and grim existence. Silent Jack features a very unusual tale from history: a female highwayman, and a story filled with romance but also the terrible consequences of a grim and dangerous existence"
— LIFE STORIES composer Tim Benjamin
---
TRAILER
Taylor Wilson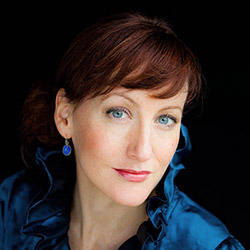 Taylor Wilson, mezzo soprano, studied voice at The Royal Conservatoire of Scotland, opera studies at the Royal Northern College of Music in Manchester and read modern languages at Strathclyde University (French, German, Italian). Opera roles include Bradamante (Handel's Alcina), Mother (Noyes Fludde), Orfeo (Gluck's Orfeo ed Euridice), Cherubino (Mozart's le Nozze di Figaro), Noble Orphan (Strauss's Rosenkavalier) and Bird Seller (Massenet's Manon) with Scottish Opera, Carmen (Bizet's Carmen), Flora (Verdi's La Traviata), Siebel (Gounod's Faust).
Taylor performs regularly in both recital and oratorio - solo engagements include a Dutch radio performance in Hertogenbosch, Holland, recitals in Schloss Munchenwiler, Switzerland, Los Angeles, Denmark and Hong Kong, Mahler's Des Knaben Wunderhorn in Wiesbaden, Mozart's Requiem in Ireland and Körpper's Schöpfer Geist in Hannover.
Taylor has enjoyed much success as chanteuse in her one-woman show and is a champion of contemporary music, which is often written especially for her. She recently worked with James Macmillan on his piece Raising Sparks, for mezzo-soprano and ensemble. Taylor created one of three solo roles in a modern chamber opera, Flightpaths, for the Cultural Olympiad and in summer last year she created the role of Lady Brannoch, in Tim Benjamin's new opera, Madame X, to critical acclaim. She has recently returned from London, having performed the title role in the Life of Marlene Dietrich and is very much looking forward to working with Tim Benjamin again.