LIFE STORIES
Three centuries apart, two lives and two deaths: lives lived well or lives wasted?
Radius presents LIFE STORIES, a double bill of new one-act operas by Tim Benjamin with words by Anton Chekhov and Anthony Peter, featuring the sensational voices of Taylor Wilson (mezzo-soprano) in SILENT JACK and James Fisher (bass) in R.I.P. and produced by Radius, creators of Emily and Madame X.
"I was absolutely gripped ... the show changed my expectations of opera.
Impressive, impeccable"
"Fierce and fiery performances ... this production is a gem"
"...a masterclass in opera, twice over..."
"If Harold Pinter had ever written an opera, this would surely be it"
"...beautifully written and superbly sung and acted..."
"...a joy from start to finish..."
"...a scene of rare power that is profoundly tragic and deeply credible..."
"...provocative and quite beautiful..."
"...one to see next time it tours..."
Read the complete reviews here
PERFORMANCE DATES 2016: LAST ONE REMAINING!
Friday 4th March, 7.30pm - Book for Hebden Bridge here!
Previous shows...
RNCM, Manchester: 1st July 2015
The Continental, Preston: 2nd July 2015
Square Chapel, Halifax: 3rd July 2015
Hippodrome, Todmorden: 4th July 2015
Tête-à-Tête: The Opera Festival, The Place, London: 21st-22nd July 2015
Salford Arts Theatre, Salford: 5th February 2016
The Civic, Barnsley: 6th February 2016
Junction, Goole: 20th February 2016
---
Moscow, 2020: An old man wakes amid the filth and detritus of early 21st century consumerism. Who is he? Why is he sleeping here? What causes the fever that plagues his mind? His last day is upon him. Before the final judgement we hear his tale, told through the questions and exclamations of his past, seared into his mind as his life unwinds.
An English estate, 1720: A young woman stumbles into a secret cellar, the faded trappings of past glory decaying all around. Who is she? Why does she collapse, exhausted, craving sleep? Her final moments have arrived. We hear her tale, of riches and love won and lost, and we learn the terrible truth of the price of her struggle to survive.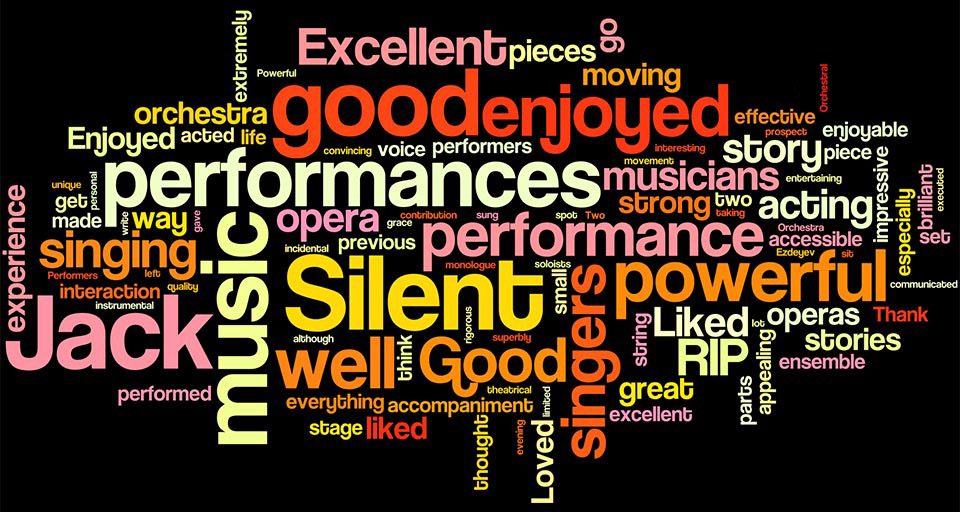 ---
PHOTOS
View the REST IN PEACE production photo gallery
View the SILENT JACK production photo gallery
---
TRAILER
---
"These two operas survey the lives of two very different people from very different times and places in history. For me, these two gripping stories really put into perspective the moments of chance, the loose words, and the tiny decisions that somehow combine to change the course of our lives. In these operas, we get to see these strong characters up close and very personal, compelling us either to sit in judgement on their lives or to reflect on what they mean for our own. It's also a chance to hear two fantastic voices at very close range!"
— LIFE STORIES composer Tim Benjamin
---
FEATURING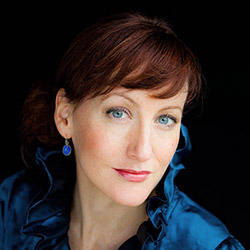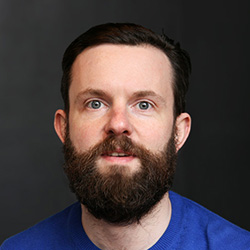 ---
Previous shows...
RNCM, Manchester: 1st July 2015
The Continental, Preston: 2nd July 2015
Square Chapel, Halifax: 3rd July 2015
Hippodrome, Todmorden: 4th July 2015
Tête-à-Tête: The Opera Festival, The Place, London: 21st-22nd July 2015
Salford Arts Theatre, Salford: 5th February 2016
The Civic, Barnsley: 6th February 2016
Junction, Goole: 20th February 2016
Little Theatre, Hebden Bridge: 4th March 2016
LIFE STORIES runs for approximately 70 minutes, plus an interval (35 minutes each half).
---
Photo: Leonty Usov's sculpture of Anton Chekhov in Tomsk by John Freedman
Taylor Wilson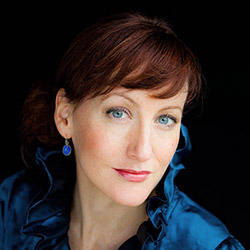 Taylor Wilson, mezzo soprano, studied voice at The Royal Conservatoire of Scotland, opera studies at the Royal Northern College of Music in Manchester and read modern languages at Strathclyde University (French, German, Italian). Opera roles include Bradamante (Handel's Alcina), Mother (Noyes Fludde), Orfeo (Gluck's Orfeo ed Euridice), Cherubino (Mozart's le Nozze di Figaro), Noble Orphan (Strauss's Rosenkavalier) and Bird Seller (Massenet's Manon) with Scottish Opera, Carmen (Bizet's Carmen), Flora (Verdi's La Traviata), Siebel (Gounod's Faust).
Taylor performs regularly in both recital and oratorio - solo engagements include a Dutch radio performance in Hertogenbosch, Holland, recitals in Schloss Munchenwiler, Switzerland, Los Angeles, Denmark and Hong Kong, Mahler's Des Knaben Wunderhorn in Wiesbaden, Mozart's Requiem in Ireland and Körpper's Schöpfer Geist in Hannover.
Taylor has enjoyed much success as chanteuse in her one-woman show and is a champion of contemporary music, which is often written especially for her. She recently worked with James Macmillan on his piece Raising Sparks, for mezzo-soprano and ensemble. Taylor created one of three solo roles in a modern chamber opera, Flightpaths, for the Cultural Olympiad and in summer last year she created the role of Lady Brannoch, in Tim Benjamin's new opera, Madame X, to critical acclaim. She has recently returned from London, having performed the title role in the Life of Marlene Dietrich and is very much looking forward to working with Tim Benjamin again.
James Fisher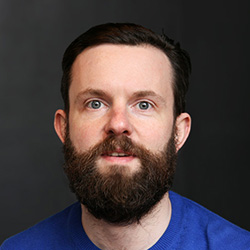 James Fisher, bass, is studying at the RNCM with Peter Wilson funded by the D'Oyly Carte and has been very generously supported by the John Connell Award. James studied science at University College London and was a member of ENO's OperaWorks.
Opera engagements include Schwarz Die Meistersinger final act (The Hallé and Sir Mark Elder), Pistol Falstaff (Iford Festival), Dottore La Traviata (Kuwait), Theseus A Midsummer Night's Dream (Opéra de Baugé), Pietro Simon Boccanegra (Valladolid), Seneca The Coronation of Poppea (Rydale, Grimeborn and Lammermuir Festivals), Sarastro The Magic Flute (Opera Venture Tour), Antino Il ritorno d'Ulisse in patria and Barabashkin Paradise Moscow (RNCM). Plans include Bottom A Midsummer Night's Dream (RNCM) and Basilio The Barber of Seville (Mananan Festival).
Tim Benjamin
Tim Benjamin is a successful composer best known for opera, including the critically acclaimed Madame X (national tour 2014) and Emily (2013), along with music for film, TV, and the concert hall. He is also well regarded as an opera director, writer, and public speaker.
With his company Radius he has created operas including The Corley Conspiracy (commissioned by and first performed at the 2007 London Design Festival), Le Gâteau d'Anniversaire (commissioned by CNIPAL and first performed at Opéra de Marseille), Mrs Lazarus (first performed at the Southbank Centre, London), and A Dream of England (first performed at Wigmore Hall, London), and The Rosenhan Experiment, first performed in London (South Bank) in 2008 and on tour, revived in 2013 with a new orchestration.
Tim is a regular writer and speaker on music and related subjects, appearing at TEDx in 2015. He also teaches music theory and is an examiner in music theory for the ABRSM. He is the Artistic Director of the opera company Radius. In his spare time he climbs mountains, creates electronic music, and plays trombone, piano, organ and viola.
Tim won the BBC Young Musician of the Year Composer's Award in 1993, at the age of 17, with his work Antagony, practically scored for two large wind bands, amplified strings, and six percussionists, yet somehow brilliantly performed by the London Sinfonietta under Martyn Brabbins and broadcast on national radio and TV. He also won the Stephen Oliver Trust's Prize for Contemporary Opera, for his first opera The Bridge, which has been produced twice, in Manchester at ISCM World Music Days and in London at the Covent Garden Festival.
Tim Benjamin studied composition with Anthony Gilbert at the Royal Northern College of Music (BMus Hons 1st class), privately with the late Steve Martland, and with Robert Saxton at Oxford University where he received a doctorate (DPhil Oxon; his thesis was Economics of New Music). He previously attended Christ's Hospital in West Sussex.